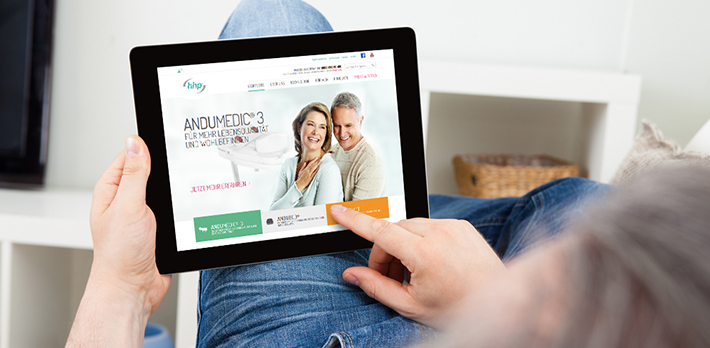 The company hhp originates in Belgium. In 2000, Bruno Nuyttens discovered the massage hammock for his father in the search for a suitable and effective pain treatment method. What followed was an incredible success story:
The foundation
After the massage massage helped his father to great relief, Bruno Nuyttens founded the company hhp in 2001 in his home country Belgium. At the beginning, the product was presented to a wide audience at consumer and trade fairs. Already one year later the expansion took place in one of the strongest Messeländer: Germany. In 2002 hhp Deutschland was founded.
New branches
Due to the successes of the product, the demand has been growing steadily over the years. As a result, branches have been established in more and more countries. In 2004, the Netherlands was added. Three years later, hhp went to France. In 2010 Switzerland followed, one year after Spain. Lastly, 2013 hhp Turkey and hhp Luxembourg were added.
Additional country representations
However, the activities of hhp are not restricted to national branches only. The products are also marketed in countries without their own branch office. The commitment extends to other European countries such as Sweden and Romania, but also to Russia and countries in South America, such as Mexico, to Asian countries such as China.
Our customers
In addition to private and professional users (hospitals, doctors and physiotherapists), numerous celebrities are now among our customers. International top athletes such as professional tennis player David Ferrer, boxing champion Arthur Abraham or cycling professional Joaquim Rodriguez use our products.
You can find more about the success story and the company hhp here.